Brian P. Charman - (England, UK)
E-mail: 100425.2644@compuserve.com

From what I can remember from my previous note I said that my father was William George and he was born on September 3 1919. His father was named George Henry and his father, William Michael.

My sister, Janet, who looked into the whole business several years ago then managed to find records going back still further.

William Michael's father was again another William, and his father was John.

That's about as far back as she managed to find out.

She has some supporting evidence of birth certificates going back over the years that were obtained from our public records office.

It would seem that our 'branch' of the family come from the Surrey / Sussex borders. Several small villages are mentioned such as Newdigate, Capel, (which are in Surrey) and Warnham (just over the border in Sussex)

We do not know how the family moved from these villages to the location of Surbiton, (where my father was born ).

Presumably as they are only about 15/20 miles away the process was gradual anyway.

Chessington, which is where I live now with my wife and stepdaughter, is less than 3 miles from Surbiton where my father was born and is about 15 miles from the centre of London.

We live right on the edge of 'Green Belt Land' (an area where nobody is allowed to develop property unless for the 'benefit' of the community).


---

Grant Allan Charman - (England, UK)
E-mail: gcharman@waverider.co.uk

Hi my names Grant Charman, from Solihull, near Birmingham, in the UK. I'm not able to give you much information at the moment, but I'm trying to contact my Aunt who may know more.

What I do have is this: * click here to see GIF image of family tree *

I understand from my father that a branch of our family moved to Vancouver many years ago, so we may well be related!!


---

Martin Charman - (England, UK)
E-mail: Charman@jazzfm.com

I've found out a few more details about our side of the family and it goes something like this:-

Great Great Grandfather = Walter (Wally?) Charman (m Louisa Emma Williams) Excavator (whatever that was)

Great Grandfather = Alfred Albert Hanscombe Charman b1870 Private in Scots Guards. Lived in Camberwell, Surrey (now part of Greater London)

Grandfather = Albert William Charman b1900 (m Kathleen Wright) Radio Engineer. Born in Walworth, London.

Father = Albert Richard Charman b1930 (m Margaret Mary Vernon) Watchmaker. Born in Mitcham, Surrey.

Me = Martin Richard Charman b1959 (m Ann Rosemary Thompson) Broadcast Radio Engineer. Born in Selsdon, Surrey. Son = Alan Richard Charman b1993. Daughter = Kathleen Joy Charman b1995. We live in Carshalton, Surrey. I have three Sisters; Susan Mary, Clare Patricia and Barbara Louise and a Brother; Brian David. They all live in Croydon apart from Sue who lives in Montrose, Scotland.

Added on 11/6/97:

Hi Kevin,

I know it's early but I thought I'd just drop you a line to wish you and yours a very merry Christmas.

Still haven't got much further with the quest for Charman history over here - too busy at the moment. The web page is extremely interesting and it's nice to see new Charpeople turning up now and again.

Have a good '98 and keep up the good work with the web page.

All best,

Martin Charman


---

Rod Charman - (England, UK)
E-mail: 100304.1214@compuserve.com

There are few Charman's around in this country that I am aware of, but obviously we are more prolific than I had imagined. Our details are as follows:

Richard James Charman & Alice (nee Walker) > James Rodney Charman (26.6.45)

Malcolm Carter & Doreen Betty Carter (nee Drage) > Linda Charman (nee Carter)

Children: Philip James (18) - Adam Steven (15) - Victoria Elizabeth (10).

Details prior to my own father are very sketchy, but I am aware that he was raised in the County of Surrey, England and lived for some years in Dorking, Surrey, before moving to London, and then to Leeds, Yorkshire, where he met my mother. Both were in the Armed Forces during W.W.2. I cannot get any details before that time.


---

Tim Charman - (England, UK)
E-mail: T.J.Charman@herts.ac.uk

I have some information about someone who may be a contemporary of your grandfather or may be your grandfather.

A chap called Richard Dean Charman emigrated to Canada. He was born in Forest Row, Sussex England, and was christened 17/3/1901 in Forest Row. In the following, FR stands for Forest Row, Bn Born, Ch Christened, Dd Died, Bb Buried

Siblings of Richard Dean Charman:

Eva Dean Charman, Bn FR, Ch 20/8/1899 FR, Lived in Worthing

Nell Charman, Bn FR, Lives in Dulwich

George Charman, Bn FR, Ch 7/2/1897 FR

Vi Charman, Bn FR, Lived in Oxted

Alice Maud Charman (My great grandmother), Bn 24/10/1895 FR, Dd 27/11/1981 Luton

Joyce Charman, Lived in Brighton, Bn 1908 FR, Dd 1975 Brighton

Have other information about this branch on the family

Richard Dean Charman's parents were Alice (possibly Alice Dean (see children's names)), Bn 1871, Dd 15/3/1924, Bd FR

William Charman (a carpenter), Bn 1858 or 1859 Lindfield W. Sussex, Ch 6/2/1859 Horstead Keynes, Dd Tonbridge Wells, Bd 1/3/1927 FR

We also have several generations back and siblings of the parents of Richard Dean Charman. We go back to someone born in 1712 pretty definite and we suspect two generations before him.


---

Vanessa Charman -(England, UK)
E-mail: 100665.2766@compuserve.com

Keith and I, (Vanessa), live in a town called Shirley, about 10 miles from London. As far as we know here, it is a very large family. Keith's grandfather was one of twelve children. We might be obtaining some comprehensive family tree information within the next year and if so we will forward this on to you.

Keith is one of two children to Edward Alfred George and Kathline Charman.

Update for Keith and Vanessa:

Baby Georgia Mimi born Saturday 8th February 1997 10.25 pm Dark hair - still large blue eyes after 14 weeks so we think they will now stay blue and looks as if she is going to be six feet tall. Now sleeping through the night - which is lovely. First grandchild - after being married for 13 years my mother was delighted - I think everyone had given up on us.


---

Sheila Eames
E-mail: eames@cableinet.co.uk

Searching through some genealogy links pages I discovered the Charman page, and I noted you have listed "Ellen Charman" with no further information. My ggg-grandfather Stephen Langridge b.1823, of Sussex, possibly the Brighton area, married an Ellen Charman in 1844. Could this be the Ellen Charman you are looking for? I do have many more details, including copies of some certificates etc. relating to this marriage and the descendants of it. Are you interested, even though the name Charman is lost on this line? If so, please contact me....

Added 5/30/98:

Thanks for your letter. This is all I know of the Charman side of my family, which was uncovered while researching the Langridge and McCarry names. If this William and Ellen Charman are connected with your family, I would be very interested to know more. I have checked out your Charman pages on Xoom and on Family Tree Maker, but you seem a bit short of dates. I guess you have the same problem as me - it's fascinating collecting the information, but a chore adding it all in to the right places and keeping it all organized and tidy.

GEN.1 WILLIAM CHARMAN GEN.2 ELLEN CHARMAN b.c.1825 On 14th April 1844. Ellen Charman, a 19 year old spinster of 31 New Dorset Street, Brighton, Sussex, daughter of William Charman, labourer, married Stephen Langridge, bachelor, blacksmith, of 88 Trafalgar Street, Brighton, Sussex, the son of William Langridge, also a blacksmith. The marriage took place at St. Nicholas Church in the parish of Brighton after the calling of the banns by the curate John Allen. The witnesses were G. Elliot and Ann Charman. Marriage Certificate No. MX 830518 (Copy) GEN.3 STEPHEN HENRY LANGRIDGE Born 8 February 1856, in West Street, Eastry, Deal Kent, mother Ellen Langridge nee Charman; father Stephen Langridge, journeyman, whitesmith. Birth Certificate No. BXA 923605 (Copy) (Note: the name changes here, but it is confirmed as the same person) Henry Stephen Langridge, bachelor, 23 years old, married Elizabeth Ann McCarry, spinster, 19 years old on Christmas Day 25 December 1878, at the parish church of St. Thomas, Woolwich, in Kent. He was noted as a baker of St. Thomas, Woolwich, the son of Stephen Langridge, a mechanic. Elizabeth, also of St. Thomas, Woolwich, was listed as the daughter of William McCarry, a warder in the Convict Service. The ceremony was witnessed by Stephen Langridge (groom's father) and Louisa Ann Shafer.

From this point on there is a long list of names resulting from a large family, most of whom also had big families. As the Charman line as such no longer features I have not included them here. If you want or need the names, dates etc. let me know. From 1878 to the present, families resulting from the Charman/Langridge/McCarry marriages, that I can trace are in England (mostly), Australia (plenty), Zimbabwe (a few) and South Africa (one).

Looking forward to hearing from you again.

Sheila Eames (eames@cableinet.co.uk)


---

Mark Charman

I am looking for any information on a Charmans, because I am having trouble with a link with some of family tree . The main link I have missing is George Charman B: 10/2/1819 and married a Caroline ? No last name she was B: 1822 & D:1850 I think and Married in 1844.

From information gathered so far I believe that he when to America in 1845. Do you have any idea about George. I have heard that he was very sick in America and could not find work.

Please see attached a copy of my information. Click here for information.

Hoping you may help me,

Mark Charman


---

Elaine Charman - (Surrey, England)
E-mail: Silverdawn@compuserve.com

Hi, I'm not only new to this Internet business but also to researching my family name. I live in Horley, Surrey and my father is Dennis Alfred Charman born 18/3/1927 and lives in Crawley, Sussex. He has one younger brother, Donald. His father, Ralph died in Crawley in 1955 and his grandfather - Alfred Charman was born in 1870 (I know not where) and also died in Crawley 21/6/1942. Alfred had two brothers, Perce (Percy?) and William. William married Kate(?), lived in Littlehampton, Sussex, and had three children - Barbara, Jim, (who had a brickyard in Sussex) and Raymond who had 2/3 children. Perce(Percy?) used to have the donkeys on the beach at Bognor Regis in Sussex.

As you can see this is my fathers side, but whilst researching my mothers side I discovered that a Mary Streeter (Sister called Fanny) married a Mr. Charman (who, where, when, I don't know) in approximately 1890ish, possibly Surrey - Can anybody help me with this?

Added 5/30/98:

Just to let you know that I have been in contact with a John Charman who unfortunately is not on line. However, he has a database of approximately 90% of the Charmans in Sussex. He is also corresponding and providing information to several of the Charmans on your list. He has volunteered to put his name forward if anyone requires information, and I have given him a copy of your pages.

His address is 66 Sunnywood Drive, Haywards Heath, West Sussex. RH16 4PB.

Elaine.

P.S Your pages has put me in touch with a very good e-mail pal - Bill Godwin-Toby - Thanks.


---

Susan (Suw) Charman - (Wimborne, Dorset, England)

Hiya, I'm Suw Charman, from Wimborne, Dorset, England. My parents and I did at one point try to research our family tree and went to Chichester in W Sussex, which is near to where my family originally came from. We spent a long day in the Public Records Office, and came to the conclusion that is was going to be a lot harder that we had originally thought! It seems that there have been an awful lot of Charmans in that area, and most of them seem to have been called Elizabeth or James!

Putting them all together in some kind of family tree was almost impossible with our limited experience, and we didn't manage to extend our particular twig of the tree at all. Sadly, I don't have our twig to hand, although it goes back about five generations (I think...).

As an incurable romantic, I would like to think that we do all have a common ancestor, and the earliest Charman we can find reference to was French, one Robert le Chareman, from around 1100 (although I'm going from memory here, so I could be wrong!). It also seems that Charmans tend to have predominantly male offspring, which would account for the
fact that when I was a kid, my family were the only Charmans in the phone book. Now there are a lot more, and they're nothing to do with us!!! In fact, I am the only female Charman of my generation in my twiglet, and my Aunt Stella, who now resides in Sydney, Australia, was the only female in her twiglet, and same goes for her Auntie Stella (yep, there were two of them...).

Unfortunately, I am only at the e-mail address until 7th Jan, but I will remember your e-mail address and will at some point get a copy of the info about our family and e-mail it to you. Maybe with a bit of cross-referencing, we can somehow enlarge our knowledge of how this family is put together. For example, I know that I have an ancestor who went to America, and was never heard from again...

I mean, it is such an odd name, although I do hate it when people mispronounce it. Come on guys, it's only seven letters long!! How hard can it be, yet people constantly misspell it. How I have come to hate the Chalmers and Chapmans of this world!

Anyway, I'd better leave you in peace.

Yours, Suw

(PS. That's a nickname. I'm a Susan really.)


---

Pat Hart - UK
E-mail: jockney@cwcom.net

I have pasted a copy of an outline family tree of our CHARMAN line in West Sussex. We are stuck on William and Elizabeth as they actually lived in Thakeham at the same time as another William / Elizabeth ( who were married in 1770, Elizabeth being a widow at the time ) and having children.

I have plumped for the younger of the two Williams but could be wrong which wouldn't be the first time ). We are ever hopeful of sorting it out ( it doesn't help that the Parish Register was badly damaged by water many years ago ) but are not going to hold our breath waiting!! If anyone can link up with any of the family we will be delighted to hear from them.

Descendants of William Charman

1 William Charman
.. +Elizabeth Nicholson - 1805 m: 08-May-1787 Ashington, Sussex
..... 2 Elizabeth Charman 1787 -
..... 2 William Charman 1792 - 1878
........ +Sarah Holland 1795 - 1850 m: 11-November-1814 West Chiltington,
West Sussex.
........... 3 Sarah Holland Charman 1817 - 1819
........... 3 Henry Charman 1819 - 1819
........... 3 James Charman 1820 -
.............. +Caroline Lygett m: 16-October-1841 Washington, Sussex
................. 4 George Charman 1842 -
................. 4 Albert Charman 1844 -
................. 4 James Charman 1845 -
................. 4 William Charman 1847 - 1901
........... 3 Stephen Charman 1822 - 1823
........... 3 Emily Charman 1823 -
.............. +Samuel Feist m: 31-January-1852 Hardham, Sussex
........... 3 Holland Charman 1826 -
........... 3 Agnes Charman 1828 - 1913
................. 4 Emily Caroline Charman 1850 -
.............. +James Lassetter 1829 - 1862 m: 08-July-1852 Parish Church,
Storrington, Sussex
................. 4 Clara Lassetter 1852 -
................. 4 Lydia Ann Lassetter 1854 -
.................... +William Edwards 1858 - m: 24-April-1884 Storrington,
Sussex
................. 4 Ellen Sarah Lasseter 1856 -
................. 4 Agnes Lassetter 1858 -
.................... +William Ayling 1851 - m: 15-June-1879 St. Mary's,
Storrington, Sussex
................. 4 Kate Lassetter 1860 -
........... 3 Albert Charman 1830 - 1830
........... 3 Cecilia ( Cecily ) Charman 1831 - 1832
........... 3 Clara Charman 1833 -
........... 3 Champion Charman 1835 -
.............. +Harriet XXXX
................. 4 Sarah Charman 1862 -
................. 4 William Charman 1863 -
................. 4 Harriet Charman 1867 -
................. 4 Holland J Charman 1867 -
................. 4 Alfred Charman 1871 -
................. 4 Emily Charman 1874 -
................. 4 Lydia Charman 1877 -
........... 3 Walter Charman 1837 -
........... 3 Alfred Charman 1840 - 1889
.............. +Elizabeth Streeter 1841 - 1931 m: 09-April-1865
................. 4 Arthur Charman 1865 -
................. 4 Annie Charman 1867 -
.................... +Richard Sheppard m: 10-April-1887 Storrington, Sussex
................. 4 William Charman 1869 -
................. 4 Albert Charman 1871 -
.................... +Laura Matilda Timbers 1869 - 1943 m: 24-October-1894
Cowfold, Sussex
................. 4 Emily Charman 1872 -
................. 4 Ellen Charman 1874 -
.................... +James Gilbert m: 12-June-1897 Storrington, Sussex
................. 4 Alfred Holland Charman 1875 -
................. 4 Harry Charman 1877 -
................. 4 Walter Charman 1879 -
................. 4 Ernest Charman 1881 -
................. 4 Kate Charman 1884 -
..... 2 James Charman 1794 -
..... 2 Harry Charman 1797 -
..... 2 Ned Charman 1803 -
..... 2 Maria Charman 1805 - 1805

If any / all this information can be posted to your web page ( which we arrived at using a search engine if memory serves me correctly ) perhaps it could be of use to someone else.
Regards

Pat and Ken

Researching: AYLING, CHARMAN, COZENS, LASSETTER,
PULLEN, REEVES, THORPE & WHITINGTON
IN SUSSEX
SUSSEX.F.H.G. #'s 5477 & 5478
CRUSE, HART ( >1892 ), HARTLAND & WILKINS
IN LONDON ( MIDDLX )
EAST.SURREY.F.H.S. #'s 6560 & 6561
HART, CORCORAN ( <1892 )ELLIOT & INGRAM (<1860)
in IRELAND
ELLIOT, FREW, MILLIGAN, MOFFAT & SOUTAR
IN SCOTLAND


---

Walter H. N. Charman A. E. - (Dorset, UK)

Click here to see a hand written letter from the ninety year old Walter. I thought that I had lost this letter, until I went looking through my old stuff this week!


---

Anthony Charman - (The Data Base - Nottm.)
E-mail: AnthonyC@DataBase.co.uk

Just to let you know about some more Charman's. We are the Charman's of Leamington Spa, Warwickshire, England. My Parents Tom and Avis Charman had six children five of which were girls and one of them was me. My father was an only son withone sister and his father was Howard Charman and came from Redditch. That's about all I know about my family but I will look into it further.

If anyone know any more of the story let me know

Anthony Charman


---

Kate Charman - (London, UK)
E-mail: pt-kc@dircon.co.uk

Hello, I'm Kate Charman, and I'm fascinated by all this family tree stuff. My father was Ronald Frances Reginald Charman, from Ilford Essex. He had a sister called Katherine nickname 'bunty' who moved to Florida. I also know there is a Welsh connection somehow, and would be intrigued to hear more from others. I'm living in London and working as a television presenter, whilst my 2 brothers Robert and Barry live in Wiltshire, and Berkshire respectively. Hope to hear back from you, and to hopefully supply more information.


---

Mike Charman - (West Whales, UK)
E-mail: michael@charman19.freeserve.co.uk

Hi folks, I am new on this internet business so I hope you will be patient . I live in West Wales with my wife Corin and daughter Sophie. I was born 26/11/40 in Gravesend, Kent. My father, John William Samuel, was born 18/12/00 died 14/01/73.He came from Greenwich, London S.E. He had an elder brother Spence and a sister Emily. His father, Joseph died 37 and together with his wife Francis are buried in Charlton cemetery London. I believe he had a brother in the police at the Chelsea station. He came I think from Ham near Wimbledon. That is I am afraid the extent of my research so far, There may be relatives in Australia because as a small boy I remember some one sending food parcels either during or after the war. I was told that the name could be French in origin and meant a wagon maker or wagon user. This might have some connection with the term charabang. A few years ago, I went through a micro fiche of all the U.K. telephone numbers bearing our name. It appeared that relatively few of us moved north of a line from Bristol to the Wash. The largest cluster was around the environs of Bournemouth with the remainder spread throughout the southern counties and London.This could explain why the U.K. contributors so far seem to come from these areas.

Well that's it,hope it has not been too boring. TTFN


---

Ian Charman - (Dorking, Surrey, England)
E-mail: (address withheld by request, see below)

Hi, My name is Ian Charman, although I'm using a friends computer, which explains the address.

I live in Dorking, Surrey, England, and found this web page by accident, as I couldn't imagine our name being so well known!

I know that the family is large (it has a reputation as a rabbit warren round here!!) but not this large!

As far as I know, I have relatives in Texas, Australia, Singapore to name a few.

If I can be of any help finding out any information, then please email me on (address withheld by request), although as this is a works address, I would appreciate any requests being centralized first, perhaps to this home page, then being forwarded on. Please do not send anything here.

I read recently in the Surrey Advertiser about the relative on the Titanic, and I know the family would appreciate some help tracing the family tree. I'm not sure (I'm only 26, and never get told anything!) if people have approached you before from the family that I know myself, but the ones I know probably haven't got computers!

The only thing also as an aside, is that my email address, is located on a dumb terminal, and I therefore have problems downloading files etc, so perhaps a few text messages first would be good!

Finally, its nice to see the name in lights,

Cheers,

Ian Charman


---

Jean C NOBLE - UK
E-mail: jcn@lineone.net

The following details cover my family of Charmans. They appear to have lived in Surrey up until the early part of the 20th Century.
Descendants of: James Charman of Surrey, England

1 James Charman #842
m. Jane #843
2 James Charman #837 b. circa 1805 Cranley,SRY d. aft 1861
m. 22 Nov 1830 Ewhurst,SRY Rhoda Jenner #838 b. circa 1810 Ewhurst,SRY d. aft 1861
3 Hannah Charman #839 b. circa 1831
3 Henry Charman #840 b. circa 1833 d. before 1881
m. 6 Nov 1858 Cranley,SRY Hannah Foster #1801 b. circa 1836 Alfold,SRY
4 Charlotte Charman #1802
4 Evelyn Annie Charman #1803
4 Ernest Albert Charman #1804
4 Harry Charman #1805
4 Nelly Charman #1806
3 Charlotte Charman #841 b. circa 1835
m. Unknown Cobb #1807
4 Sarah Cobb #1808 b. circa 1859
3 James Charman #829 b. circa 1837 Cranley,SRY d. aft 1880
m. 28 Sep 1861 St Nicholas,Cranley,SRY Emily Hampshire #830 b. 1839 Alfold,SRY
4 William Charman #845 b. circa 1863
m. Elizabeth Mary Redman #846
5 Cecil Arthur Charman #847
5 Horace Sidney Charman #848
5 Evelyn May Charman #849
5 Gilbert William Charman #850
5 Ida Elizabeth Charman #851 b. 1898
m. 1924 Philip Edward Cooper #854
6 Olive Cooper #855
6 Ida Joan Cooper #856 b. 1930
6 Phyllis Evelyn Cooper #857 b. 1930
m. Kenneth James Bennett #858
7 Michael John Bennett #859
7 Ann Bennett #860
5 Stanley Charman #852
5 Alwyn Charman #853
4 James Henry Charman #831 b. _____ d. aft 1881
4 Frederick Charman #832 b. _____ d. aft 1881
4 Henry George Charman #833 b. _____ d. aft 1881
4 Alwyn Charman #834
4 Albert Charman #835 b. _____ d. aft 1881
4 Jehu/John Charman #823 b. 21 Feb 1877 Cranley,Hambledon,SRY d. bef 1920?
m. 17 May 1898 Stoke Next Guildford,SRY Dora Lucretia Weale #824 b. 25 May 1878 Alfold,SRY d. 1947/8 Tottenham,MDX
5 Amelia Constance Leah Charman #826 b. 16 Nov 1898 Epsom,SRY d. 6 May 1970 Edmonton,LND
m. William Harold Yeatman #903 b. 1890 d. 1 Feb 1931
m. Harold Holmes #1765

5 Ernest Victor Nelson Charman #825 b. cir 1900
5 Ivy Emily Matilda Gertrude Charman #722 b. 9 Apr 1908 Alresford,HAM d. 10 Nov 1957 German Hospital,Hackney,LND
m. 7 Mar 1929 Hackney RO,LND Herbert Montague Barnes #721 b. 26 Sep 1900 4 Crib St,Ware,HRT d. 27 Dec 1987 London District Hospital,Woolwich,LND

5 Irene Victoria Isobel Charman #827
4 Hetty Charman #836 b. abt 1878
4 Arthur Charman #844 b. circa 1880


---

Brian George Charman - UK
E-mail: brian.charman@ntlworld.com

Have just found this page, will write soon, just to say my Father Harold George Charman born 1916 in Coldwaltham, West Sussex is still 'up and running' he tells me he has relations in the Warnham near Horsham West Sussex area and there are a number of relations buried in the churchyard at Warnham.

Best regards

Brian George Charman (born 15th Dec 1953)


---

Caroline Charman - Wigan, UK
E-mail: CCharman@wbp.org.uk

I was surprised to see how many Charman's there are around the UK. I noticed that there are quite a few from the South but not many from the North West which is where I am from (Wigan). I told my father (Kevin) about the web site and he could not believe that there was another Kevin Charman!

All I know about my family tree is;

Great Great Grandparents John and Charlotte Charman (Top Mother as the called her!)

Great Grandparents Annie & James (Tim) parents to Zacharius, Minnie, John, Caroline, Martha, Lily, Mary, Harry, Fred and Charles (Charlie) who married Eva (my grandparents) who have just one son.

Kevin, married to Ona, parents to Myself and my brother Mark.

Unfortunately I don't have any dates at the moment, but I am interested in doing some more research into my family tree. It would be nice to hear from Charman's who have past links with the North West.

Regards
Caroline


---

Raymond Charles Edward Charman - UK
E-mail: ray@charman1999.freeserve.co.uk

CAN ANYONE HELP?

I came across this page and wondered if anyone could help. I am searching for information about my fathers parents. His name being Charles Edward CHARMAN.

He was born 15th January 1908 in Fulham London, UK. A stones throw (east) of Putney Bridge, a road off the Fulham Road (Name not known)

He died 1st November 1977 in Worthing Hospital, West Sussex, England, UK. at the age of 69.

Brothers and sister are mostly in the London area, I have no idea if these are dead or were they are. 3 of the brothers moved out of the UK. One brother died of throat cancer some years ago in the USA. Sydney Charman moved to the USA a long time ago. Albert Charman moved to Canada then returned to the UK and has more than likely gone back. I have no idea if these are dead or were they are.

He met his wife in Storrington, West Sussex, UK while they were in service at a large house in Storrington. They married in 1932 and moved to 60 The Drive, West Worthing, West Sussex, UK and lived there until he died in 1977. His wife (my mother) died this year November 1999.

My Name is Raymond Charles Edward Charman, one of three children. The other two being Girls, Gwenoline and June.

Any information from any relatives and anyone else, would be very much appreciated, as I am trying to put together a family tree for my family and their children.


---

Claire Gladwell - UK
E-mail: clairey_g@yahoo.com

Hi

I have just started to try and find out about my great grandparents. The information I have is unfortunately very limited. My great grandfather was Harry Charman who married Emily cooper. They had 5 children, Thomas, Mary, Raymond, Fred and Philip. From what I know our line of the family are from the Sussex/ Surrey area. If anyone thinks they have any information about my family I would love to hear from them.

Claire


---

John Charman
66 Haywards Heath
West Sussex RH16 4PB
01444-453372

September 6th, 1999

Dear Kevin,

I recently received a letter from Bill Godwin-Toby which contained your interest regarding the John James Charman who went down with the "Titanic". As you were the only one who gave a postal address on the list that he sent I decided to contact you direct to give you some idea about John's family background.
I have enclosed a Tree on which all the parishes shown are located in Sussex, with the exception of Bramley and Cranleigh which are in Surrey.
I have not been able to establish where Samuel and Ann were married or where they went after the baptism of Michael, but I can tell you that Michael was a private in the Sussex Regiment of Militia when he net Elizabeth Smith at New Shoreham This would be during the Napoleonic wars when Britain was expecting the French to invade along the South coast. The Militia were the equivalent of the present day Territorials or National Guard and they manned the Martello towers and forts situated close to the shore to prevent this from happening.
The following information has been extracted from Parish Registers and Census Returns. All surnames are CHARMAN unless otherwise stated. "otp", of the parish, otherwise abbreviations self-explanatory.

Warnham, Sussex.
13.8.1780.c.Michael,s/o Samuel & Ann.
New Shoreham, Sussex.
26.ll.1799.m.Michael,Private Sussex Regiment of Militia,bach.otp.Banns.
Elizabeth Smith,spin.otp.
w.Edward Clarke,Jane Wilson,Thomas Pockney.
Warnham.
26.6.1803.c.William,s/o Michael & Elizabeth.
11.10.1807.c.Elizabeth,d/o Michael & Elizabeth.
3.6.1810.c.Thomas,s/o Michael & Elizabeth.
5.4.1812.c.Henry,s/o Michael & Elizabeth.
14.8.1814.c.Michael,s/o Michael & Elizabeth,labourer.
Rdugwick, Sussex.
31.10.1826.cn.William,bach.otp.& Sarah Stempt.spin.otp.Bamms
w.James Stempt ,James Mitchenor.
[I am not able to totally confirm the above,but I am 95% certain]
Warnham.
10.8.1828.c.George,s/o William & Sarah,lab.(c.Oakwood,Surrey)[as shown in Warnham Register]
12.9.1830.c.Mary,d/o William & Sarah,lab. " " " " "
11.6.1837.c.Sarah,d/o William & Sarah,lab.Butlers House,Climsfold.[a farm]
23.6.1839.c.Levi,s/o William & Sarah,lab.
8.8.1841.c.Mark,s/o William & Sarah,lab. (c.Oakwood,Surrey) [as shown in Warnham Register]
12.11.1843.c.Solomnn,s/o William & Sarah,lab. " " " " "
25.7.1846.c.Emily,d/o William & Sarah,lab.Screeches,Warnham. [a farm]
25.7.1846.c.Emma,d/o William & Sarah,lab.Screeches,Warnham.
12.9.1835.m.Thomas,bach.otp.& Sapphira Tyler,spin.otp.Banns.
w.William Charman,Sarah Short.
Petworth, Sussex.
23.11.1863.m.Levi,28,bach.carpenter,otp.F.William Charman,lab.
Fanny Dummer,25,spin.otp.F.William Dummer,lab.
w.W.Dummer, Eliza Simmons.
Balcombe, Sussex.
30.4.1870.m.Solomon,full age,bach.gardener,otp.F.William Charman,lab.
Mary Marchant,full age,spin.otp.F.Henry Marchant,lab.
w.John Jephams,Harriet Marchant.
Cuckfield, Sussex.
7.5.1871.c.Solomon George,s/o Solomon & Mary,otp.gardener.
4.8.1872.c.Albert Henry,s/o Solomon & Mary,otp.gardener.
3.4.1874.c.Selina Mary,d/o Solomon & Mary,otp.gardener.
5.3.1876.c.Ralph William,s/o Solomon & Mary,otp.gardener.
12.9.1877.c.Helena,d/o Solomon & Mary,otp.gardener.
1871 census.Mytten Lane.
Charman Solomon hd.m.27.gardener/domm.serv. Ozkley,Sy
" Mary wf.m.22. Balcombe
" Solomon G. sn. 3 mths. Cuckfield
Horsham, Sussex.
3.8.1879.c.Reuben,s/o Solomon & Mary,otp.gardener.
12.2.1882.c.Lily,d/o Solomon & Mary,otp.gardener.
Warnham.
25.7.1886.c.John James,s/o Solomon & Mary,Pondtail,Horsham,gardener.Born 1. 5.1886.
26.8.1900.c.Gladys Mary,d/o Solomon George & Grace,Park Villas,Warnham.gardener.born 5.7.1900.
Horsham.
8.10.1898.m.Archibald Edward Gates, 21 ,bach.engine cleaner, 12 Gladstone Rd.Horsham.
F.Edward Gates,carpenter.
Selina Mary,24,spin. 4 Prandfrord Cottage,Horsham,F.Solomon Charman,gardener.
w.Solomon George Charman,Grace Phillips,Lily Charman.
5.4.1899.m.Solomon George, 28, bach.gardener,of Warnham.F.Solomon Charman,gardener.
Grace Phillips,23,spin,of 4 Wickersham Lane,Horsham.F.James Phillips,gardener.
w.Thomas Phillips,Alice Wadey.
6.9.1908.m.Alfred James Rolls,28,bh.lab.Friday St.Warnham.F.Melbourne Frederick Rolls,stockman. Lily,27,spin.19 Burford Rd.Horsham.F.Solomon Charman,gardener.
w.A.H.Charman, E.Heaysmmith.
1.9.1899.b.Solomon,otp.55.dd.30. 3.1899.
17.7.1935.dd.Mary,otp.93.
1881 Census ,Horsham.
Park Cottage,Longhurst Road.
Charman Solomon hd.m.38.gardener Warnham
" Mary wf.m.39. Balcombe
" Solomon G. sn. l0.scholar Cuckfield
" Albert H. sn. 8. " "
" Selina M. da. 7. " "
" Ralph W. sn. 5. " "
" Eleanor da. 3. "
" Reuben sn. 1. Horsham
1891 Census,Horsham.
Pondtail Road.Gardeners Cottage.
Charman Solomon hd.m.48.gardener Warnham
" Mary wf.m.49. Balcombe
" George sn.s.20.lab. Cuckfield
" Selina da.s.17. "
" Eleanor da.s.13. "
" Reuben an. 11. Horsham
" Lily da. 9.scholar "
" John sn. 4. "

15. 4.1912.Memorial Card."In Ever loving Memory of John James.The Dearly Beloved Son of Mary and (the late)Solomon G. Charman, Who lost his life on his first voyage through the foundering of the S.S."Titanic" on April 15th 1912. Aged 26 Years".

20. 4.1912.Titanic Disaster.Mr.John Charman,25,2nd class steward of Horsham (whose mother lives at Burford Rd.) was one of the crew of the ill-fated vessel. (W.Sx.County Times)

Denne Road Cemetery, Horsham. Headstone.
In loving Memory of Solomon Charman,dd.aged 55, 30. 9.1899.
"Thy Will be done, though lost to sight Memory dear".
Also Mary Charman, wife of the above,dd.17. 7.1935,aged 93.
Also J.J.Charman, son of the above, lost his life on the Titanic,15. 4.1912,aged 26 years.

In March 1871 Solomon and Mary were living in Mytten Lane, Cuckfield. The lane is no longer there, but there is a Mytten Close and a Mytten Twitten, ["twitten", old East Sussex name for lane], which I would think might be where the lane used to be situated. Around about 1878-79 the family moved to Horsham where in 1881 they are shown as living at Park Cottage, Longhurst Road. In 1886 they are shown in the Warnham parish registers as living at Pondtail, Horsham. In 1890 Solomon is on the register of electors and shown as occupying a house in Pondtail Road. They are still there in 1891,but when Solomon dies in 1899 the address given is 4 Wickersham Lane. After his death Mary and some of the family moved again to 19 Burford Road, from where Lily married Alfred James Rolls in 1908.

Cranleigh, Surrey.
1.5.1870.c.Kate,d/o Levi & Fanny,Cranleigh Common,carpenter.
20.9.1872.c.Ellen,d/o Levi & Fanny,Cranleigh Common,carpenter.
1871 Census Cranleigh Common.
Charman Levi hd.m.30.carpenter/carver Warnham
" Fanny wf.m.24. Petworth
" Kate da. 1. Cranleigh
Elliott Charles ldg.s.16.under footman,dom.sv. "
1881 Census Bramley, Surrey.
Charman Levi hd.m.41.carpenter Warnham
" Fanny wf.m.38. Petworth
" Kate da..11.scholar Cranleigh
" Ellen da..9. " "
" Annie da..7. " Bramley
" Edith da..4. "
" Lillian da..1. "
1891 Census Snowdurham Road,Bramley,Surrey.
Charman Levi hd.m.50.carpenter/carver Warnham
" Fanny wf.m.47. Petworth
" Lilian da.11.scholar Bramley
" William sn. 8. " "
" George sn. 6. " "
" William Fa.w.88. Horsham

Well there it is, John James's family so far. I appreciate that it tells you very little about him but it will give you an idea regarding his background. A steady working class family.
I also appreciate that you may have no connection but I have assumed that being a Charman you will be interested in other Charman's.
Further to the above I have included a few historical tit-bits which may wet you appetite, and if I can help in any way you have only to ask. I look forward to hearing from you.

Yours sincerely,

John Charman


--------------------------------------


Origins of the name "Charman".

0.Fr.Charrier, a carrier.
0.Fr. Char or Car = car or cart.
O.E. Mann. = man.
Carrier, carter or wagonman.
The man who handles, drives or owns a cart or wagon.

1183, Pipe Rolls, Warwickshire. Robert Charman.
2.May.1231.Curia Regis Roll,Norfolk. William Charman.
2.5.1231 .Hindringham,Norfolk.William, 1 acre of land with appurtenences . 1292.Colchester,Essex.Coroners Roll.Robert Charman.
1292.London.Coroners Roll.Robert Charman.
1293.Assize Rolls, Staffordshire. William le Charman.
14.Sep.1295.Land Release,Rikeling, Essex.Adam le Charman.
l0.l1.1303.Dunfermline,Scotland.Gilbert le Charman of Schirewode.(Murdered by two Englishman)
1310. Letter Hooks of the City of London,l1 Vols.1899-1912,Vol.B. Adam le Charman.
18.Feb.1311.Hertfordshire,Patent Roll.William le Chareman.
13.Feb.1313.Demise of Land,Oxfordshire,Robert Charman.
1327.Suffolk Lay Subsidy,St.Edmunds. William Charman, 4s.tax.
9.5.1332.Halling,Kent. 7 ides of May,in the chapel of Hallyng' ,before master William the commissary aforesaid, the lord being there present ,appeared personally Lord John Legat,priest , abiding at Westerham,summoned to the said day & place,& sworn he denies coupling with Joan wife of John Charman of Westerham, & he has a day to compurgate himself with a seven-hand of his order at the second day of St.Dunstan [1 May] before the lord or his commissary wheresoever then he shall be,by his express consent.
(Roch.Diocese Arch's.Register of Hamon Hethe,Bsp.Roch.f.140)
13.Jul.1332.Westminster,London.Quit Claim, Richard Chareman.
14.4.1377.Buntingford,Herts.Manor of Meesdon. 14 acres of land held of John Chareman by service of 12d yearly.
1411-12.Richard Cherman,mounted bowman,who served under the Earl of Arundel,dead Sept.26th,in his place William Estak. (Sussex men who went to Agincourt).[ 1415]
30 May 1463.Warnham,Sussex..Land Grant.Stephen,Thomas & William Charman.
1487.Farnham,Surrey.Archdeaconary Will Register. John Charman.
1558-1778.Shelden,Warwicks.continious descent of Charmans .
1577.Chipping Norton,Oxford. Henry,cooper.
4.2.1582.Dover,Kent.m.Thomas & Margaret Haringham.
4.4.1583.Dover,Kent.Marriage.Thomas Charman & Margaret Haringham.

---------------------------------

Also, you can see an image of John James Charman family tree by clicking here.


---

Julie Charman - UK
E-mail: juliecharman@aol.com

Hello Kevin:

My name is Julie Charman and I am married to Robert Charman. I have been researching my side of the family for some time and have now started on Roberts'. I have got as far back as William Charman married to Mary Elizabeth Townsend in 1898 in Kensigton London. William was 19 and the son of James. They were a blacksmith and plasterer respectively. I have found James on the 1881 census index. He was living in Kensington with his wife Maria and there children Sarah Marylebone, Catherine Kensington and baby WILLIAM 9 months born Chelsea London. That's as far as I've got so far but i keep trying.

If anyone has any help regarding this line of Charmans, please drop me a line.

Julie. E-mail address juliecharman@aol.com



---

Phil Charman - UK
E-mail: Phillip@charman98.freeserve.co.uk

Kevin, My name is Phil Charman, I am married to Faye and have a daughter called Caroline. (4 Months). I have four brothers, Paul, Kenneth, Edward & Douglas. But the main reason for writing to you is to find some of my Aunts or Uncles on my fathers side.

My father Cyril James Charman of Surrey was one of 12 children ( Including four sets of twins) now I cant remember all their names, but i can tell you there was a Winnie, Ron & Gladys. And for most of their young lives they lived at cline road. I would be most grateful for any info.


---
Ken Charman - UK
E-mail: ken.charman@frango.co.uk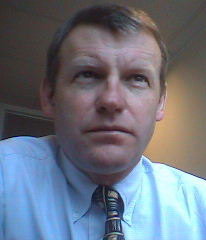 I enjoyed having a look over your website.

I have sent you a csv file of all the Charman's on the electoral register in the UK. It comes off a CD called Info Disk 2000 (www.192.com). The actual cd also includes phone numbers and dates of birth. It is the kind of information that you don't want laying around - but it costs just £29 and is available in every software shop in the land so you don't have much choice !

I also work in the computer industry and this year I had a meeting with a Chris Charman in Guernsey in the Channel Islands, which was spooky because I have a brother called Chris Charman. Anyway, we could not figure out any family connection.

There is only one other occasion where I have met Charman's I was not related to. This was in a 5 aside soccer tournament when there were three of us playing (out of 10 players) and none of us knew each other. In typical english style we also did not stay bother to swap details and get in contact.

My branch of the family is from the East End of London, but they have all moved out into the suburbs in Essex now. My Father and brothers run a building firm called A E Charman (named after my grandfather). If you want to hear something even more spooky I can tell you that there is another "A E Charman" building firm in Surrey, which is information that I found on the same cd. I am sure that this is statistically impossible.

My uncle Albert - who is now dead - insisted that his grandfather was Ramsay McDonald - who was the UK's first Labour P.M. However, as this was an extra-marital relationship with an unmarried Charman who was a domestic servant for some aristocrat we have no way of confirming it. I usually trundle the story out if I am at a dinner party and the conversation is running flat.

I have attached a photo of myself - which I took this year on my pc. My brother and I have both got sons aged 7 and 10 - so we are doing our best to ensure the name lives on.

Rgds

Ken Charman


---

Arthur Charman - UK
E-mail: a.charman@ntlworld.com

My son came across your site when supposed to be studying at University and I'm now curious.
I was born in Birmingham England, My age is 44 and i left home at an early age due to family problems.
I have one son Philip Jonathan Charman, and one daughter Becky Charman.

I know i have two brothers and one sister and my parents who i haven't see in over 20 years.

Yours sincerely
Arthur George Edwin Charman


---

Colin & Christine Charman - UK
Email: charmanc@mulberries.freeserve.co.uk

Hello there, like almost the entire Charman family, I'm also researching my bit of the family tree, which sprung from Warnham and Forest Row in Sussex, with a known offshoot to Canada some time around 1920.

After a fair bit of work and consulting the expert John Charman of Haywards Heath, I have my line sorted out back to Edward Charman born in 1712 in Warnham, Sussex as a child of Richard Charman (born 1672) and Elizabeth.

They begat two more generations in Warnham - my line going through Edwards son Harry Charman 24/10/1755 - 6/11/1833 (farmed/owned Whitelands, Northfields, Lower Chickens and Dawse farms), then his son Francis 2/2/1798 - 8/6/1876 (also a farmer).

Francis Charman moved the family to Forest Row, Sussex, and with his first wife Sally, had a daughter Mary Charman 1854/5-15/3/1924, then with his second wife Ellen Awcock, had 6 children:
Francis Charman 2/8/1857 - 1875
William Charman 6/2/1859 - 1/3/1927 - my great-great-grandfather, a suicide with detailed report in the East Grinstead Observer
Daniel Charman 16/9/1860 - 29/9/1913
Ellen Charman 28/9/1862 - ????, married Albert Bletchley
James Charman 31/7/1864 - 15/12/1925
John Henry Charman 30/9/1866 - ????
The dates are Christening-Death

William Charman married Alice Dean (I think), and had seven children in Forest Row:
Alice Maud Charman 24/10/1895 - 27/11/1981, see below
George Charman 7/2/1897 - ????, golf pro at Royal St. Georges, Sandwich
Eva Dean Charman 20/8/1899 - ????, lived in Worthing
Richard Dean Charman 17/3/1901 - ????, emigrated to Canada
Vi Charman, Lived in Oxted
Nell Charman, married Ray Lower and lived in Dulwich
Joyce Charman 1908 - 1975, married Ernest Balchin and lived in Brighton

Richard Dean Charman emigrated at about the same time as William's suicide - I'd be interested to know more.

In addition, two of the children - maybe more - had "Dean" as a middle name. Was Alice Dean a second wife to William?

Alice Maud Charman was my grandmother and had an illegitimate son Gordon Thomas Charman (my father) in 1914 - the father was Thomas Eyre. My father believed he had a younger brother Claude. I have no details of Claude and would be interested to find some.

I have a lot more information about the recent branches of the family, but if anyone out there can plug in any detail prior to 1950 I'd appreciate it.

Colin & Christine Charman


---